Affiliation
Institute of Immunology, Faculty of Medicine Carl Gustav Carus, TU Dresden and Immune Monitoring Unit, National Center for Tumor Diseases Dresden,
Dresden, Germany 
Main scientific interest
The tumor immune architecture plays a critical role for the prognosis of patients (Binnewies M et al., Nat Med 2018;24:541-550, Bruni D et al., Nat Rev Cancer 2020;11:662-680). In addition, it can essentially contribute to the clinical efficacy of various treatment modalities, including immune checkpoint inhibitor therapy. In this context, the major current research topic of the Schmitz group is the comprehensive characterization of the tumor immune architecture by transcriptome profiling, multiparametric flow cytometry, multispectral imaging, and functional analysis (Vadakekolathu J et al., Sci Transl Med. 2020;12:eaaz0463, Kießler et al., J Immunother Cancer. 2021;9:e001813,  Tirado-Gonzalez I et al., Cancer Discov. 2021;11:2924-2943, Peuker K et al., Immunity. 2022;55:701-717). In particular, they explore the composition, frequency, spatial distribution, phenotype, functional orientation, and clinical relevance of various immune cell subsets in tumor tissues obtained prior to, during or after treatment by utilizing multispectral imaging. The main goals are to gain novel insights into the underlying mechanisms of therapeutic strategies, to discover potential modes of resistance to treatment, and to identify novel treatment-related prognostic and predictive biomarkers. In addition, the characterization of the tumor immune contexture may have implications for the design of novel immunotherapeutic strategies that improve the clinical outcome of cancer patients.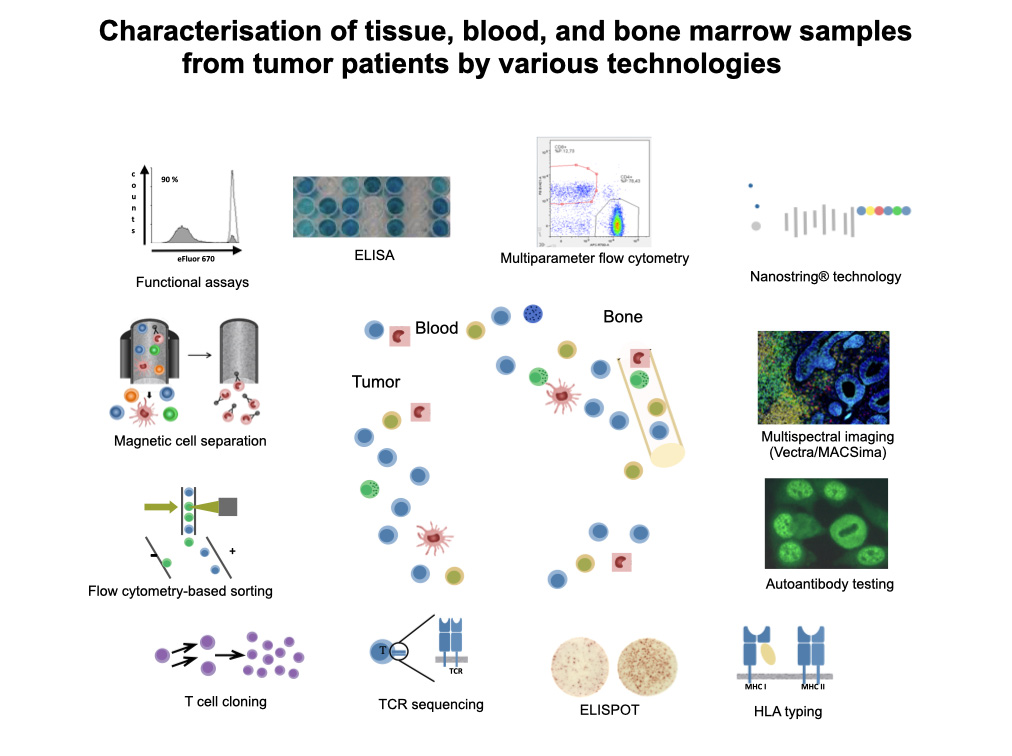 RiseBrain-related technologies
The main objectives of the RISEBrain consortium are to elucidate the immunosuppressive mechanisms in brain metastases to enhance anti-tumor immunity through targeted intervention and thus significantly improve the clinical response of patients to immunotherapy. In this context, the Schmitz group will perform a detailed characterisation of the immunosuppressive tumor microenvironment in brain metastases by utilizing the Vectra and MACSima imaging platforms. For this purpose, the frequency, spatial distribution, phenotype and functional properties of different immune cell populations in brain metastases of patients from retrospective and prospective cohorts will be analyzed. Furthermore, the tumor microenvironment in brain metastases from mice will be investigated in which targeted pharmacological intervention is intended to improve anti-tumor immunity.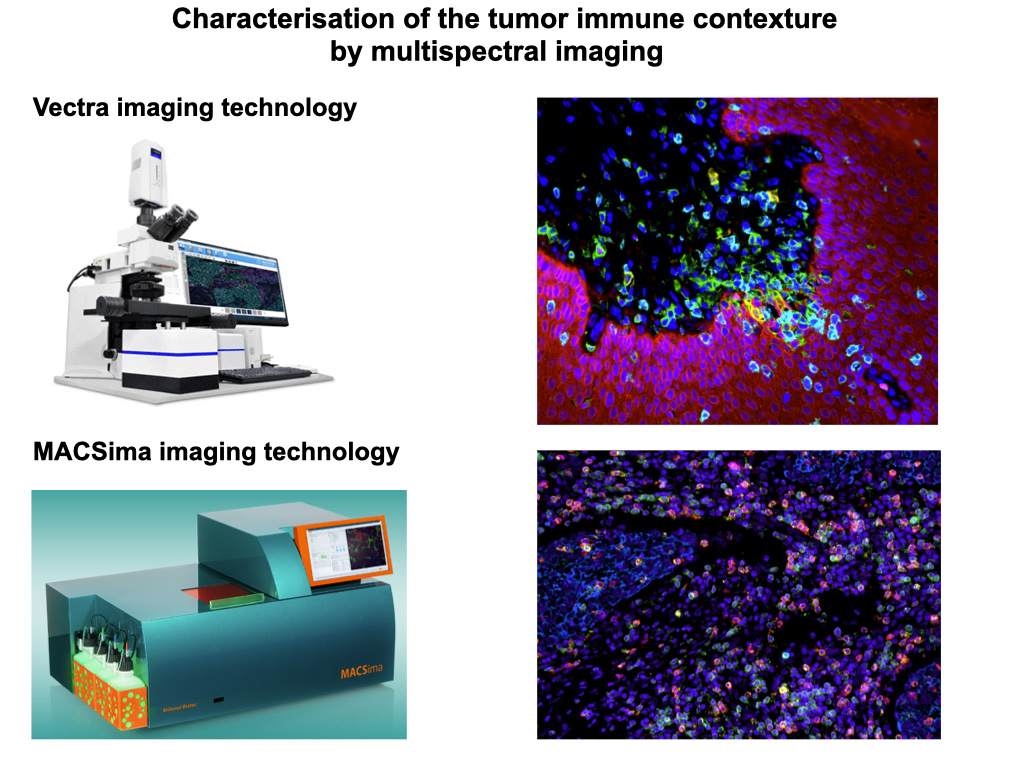 Most relevant awards and honors
Postdoctoral Scholarship, Novartis Foundation for Therapeutic Research
AACR-AFLAC Scholar in Training Award, American Association for Cancer Research
Travel Award, American Society of Hematology